[Tuts] Guide to adding the Youtube Tab to your Facebook Fanpages
Updated: 29 Mar, 2018 March 29, 2018
Youtube is one of the largest social video networks currently hosted by Google. Youtube social networking will help you or your company promote and advertise your products extremely effectively if you know how to take advantage of it.
In the previous article I mentioned to advertise and develop brand, product you own by Fanpages on Facebook then. So how did you think about how to incorporate Youtube channels into Fanpages on Facebook ? Well, if you do that then the brand promotion will actually be much more effective .. and in this article I will share with you this great tricks, if you have the need to. If Youtube and Fanpages then follow immediately and always
For you to make money through Youtube, the integration of Youtube into the Fanpages is a very profitable, through the Youtube Tab on the Fanpages you can help readers access their videos quickly and achieve the viewer performance. Of course, your Fanpages have a significant amount of followers and quality. Thereby affirming the product brand, your Youtube channel to the Facebook community in particular and the network community in general.
How to Install Facebook Tab on Facebook Fanpages
+ Step 1: You login to your Facebook page and Seach the keyword Youtube Tabas shown below and then click Enterto perform a search.

+ Step 2: Then at the section Ứng dụng=> you click Sử dụng ngay bây giờto access the application.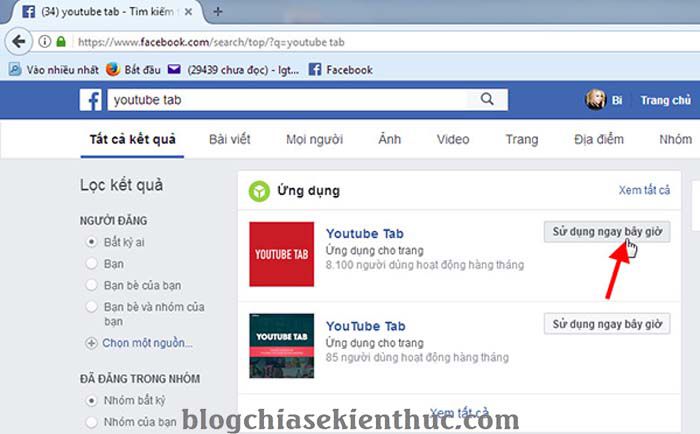 + Step 3: Next at the page YouTube Tab for Facebook=> click Install Application!=> and wait for a moment to Facebook page and setup settings.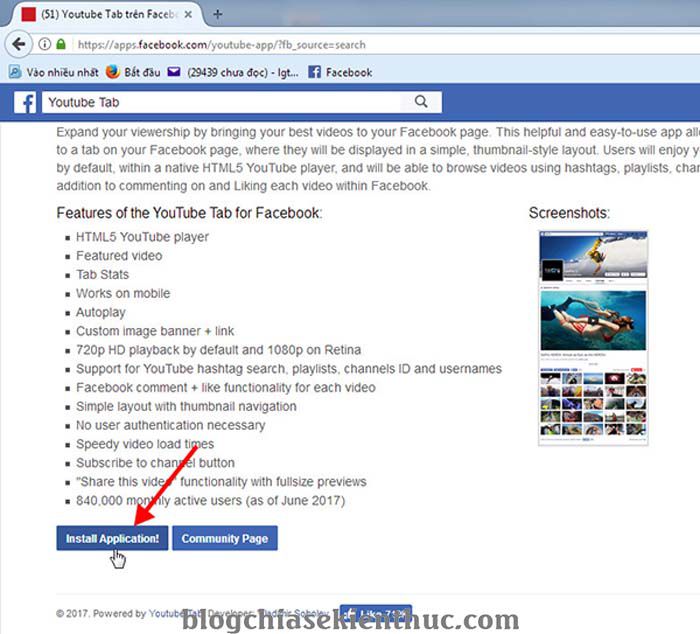 Step 4: Then select the Fanpages page you want to add Youtube => then click Thêm thẻ Trang

Step 5: Now your browser will automatically return to the Fanpages page you just installed add tag => then you select the Dán URLYouTube video highlights => and click Authorize you channelto find your Youtube channel.

Step 6: The Google window pops up, you select the Google account you manage your Youtube channel.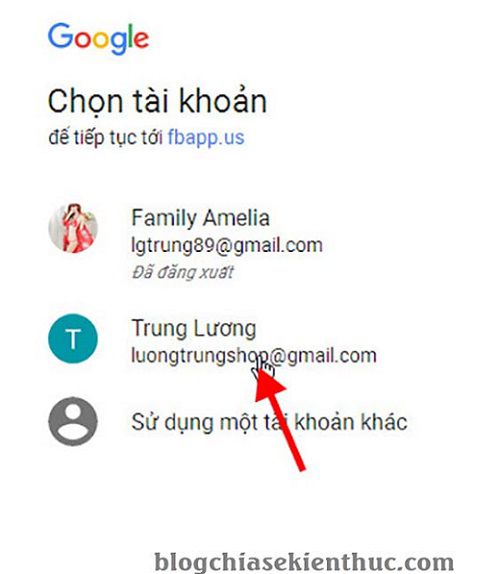 Click CHO PHÉP.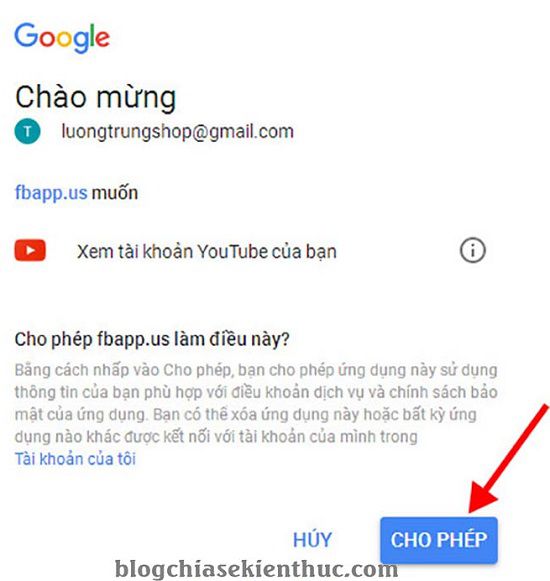 Step 7: After finishing the above steps, click Saveto save the YouTube Tab settings on the Fanpages. And now you can enjoy your achievement.

Now you just click on the Youtube Tab as above to view and share all the videos on your Youtube Channel without losing access to Youtube anymore.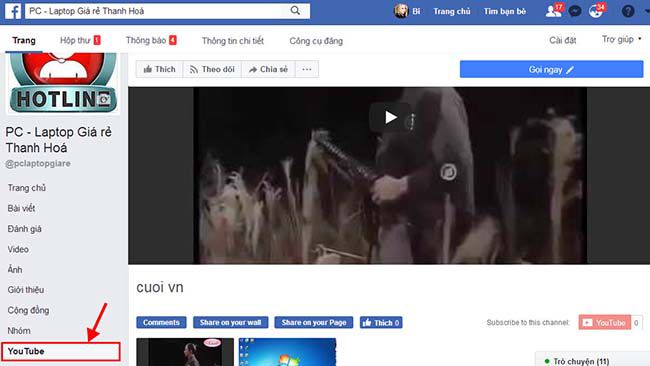 Epilogue
Okay, so I have just guide you a little trick to help you add Youtube Tab to the Facebook Fanpages quickly and efficiently.
Let me remind you again is the integration of Youtube channel into Facebook Fanpages to increase the amount of access to the video or broadcast products of your business or company achieve better results. and much less expensive.
Here is the tutorial how to add the Youtube Tab to your Facebook Fanpages also request to be paused. Hope this little trick will be useful to you.
Good luck !